Hlavním důvodem je, že v Norsku vlastně ani žádný konec sezony neexistuje. V půlce října začnou do středního Norska najíždět sledi a v severním Norsku se začne u pobřeží objevovat plůdek tresky jednoskvrnné. Ten způsobí, že k pobřeží najedou velké ryby.
Text: Michal Simčo, foto: www.rybolovnorsko.cz
Pokud je žrádlo, budou i velké ryby
Po setkání v přístavu kontroluji úlovky a vidím, že jsou na tom obě lodě velmi podobně. Při filetování zjišťuji, že většina ryb má v sobě spoustu malých tresek. U večeře jsem to řekl Oernulfovi, který moji domněnku potvrdil: "Ano v létě se zde třou obrovská hejna tresek jednoskvrnných a to je období, kdy se nová mladá generace zdržuje ve velkých počtech u pobřeží ostrova Soroya."
"Paráda! Pokud je tady žrádlo, budou tu i velké ryby," vykřikl jsem.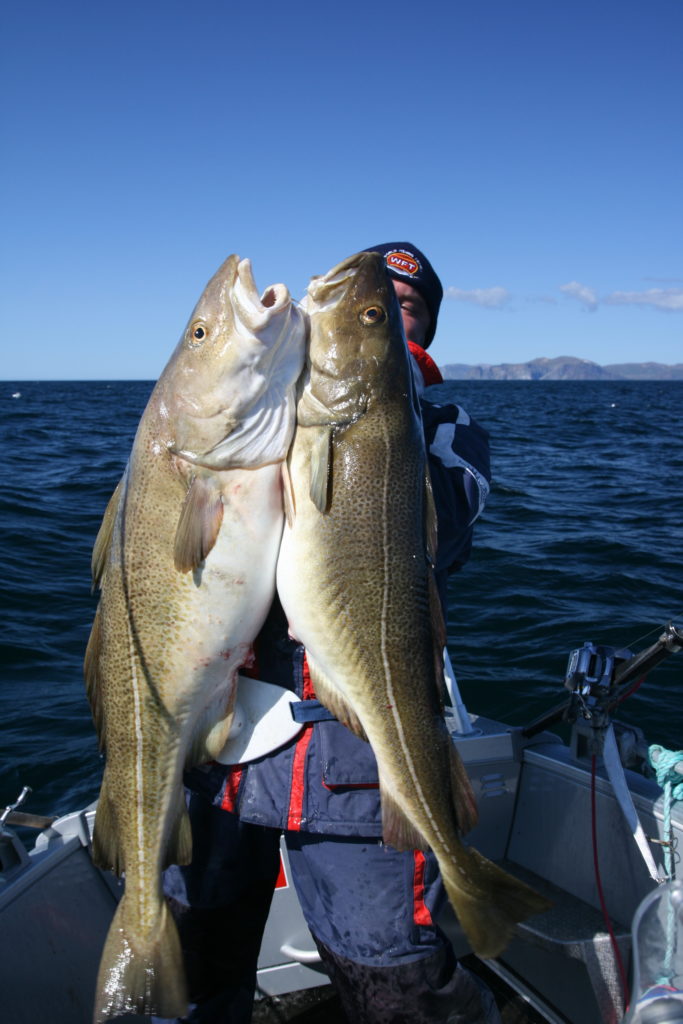 Tuto teorii jsem si potvrdil hned následující den. Foukal vítr kolem 5 m/s, což znamená, že se již tvoří větší vlny, ale na otevřený oceán se ještě vyplout dalo. Najel jsem na úplně stejné místo jako včera, směr větru byl obdobný.
Máme halibuta!
Echolot zobrazuje podobná hejna jako včera. Pouštím pilker ke dnu. Ani nedosedl a už se na něm houpe ryba. A to se opakovalo pořád dokola. Až najednou, asi ve čtyřiceti metrech, se multiplikátor zastavuje. Přepínám na zdolávání a cítím obrovský tah. Ryba si nečekaně bere dvacet metrů pletenky. Volám na kolegu, ať vytáhne svoji nástrahu, protože mám velkou rybu.
Vtom přišel podobný záběr i jemu. Oba zápasíme s rybami, kterým se z vody vůbec nechce. Bojujeme deset minut, čtvrt hodiny a pořád nic. Tuším, že máme čest s velkými halibuty.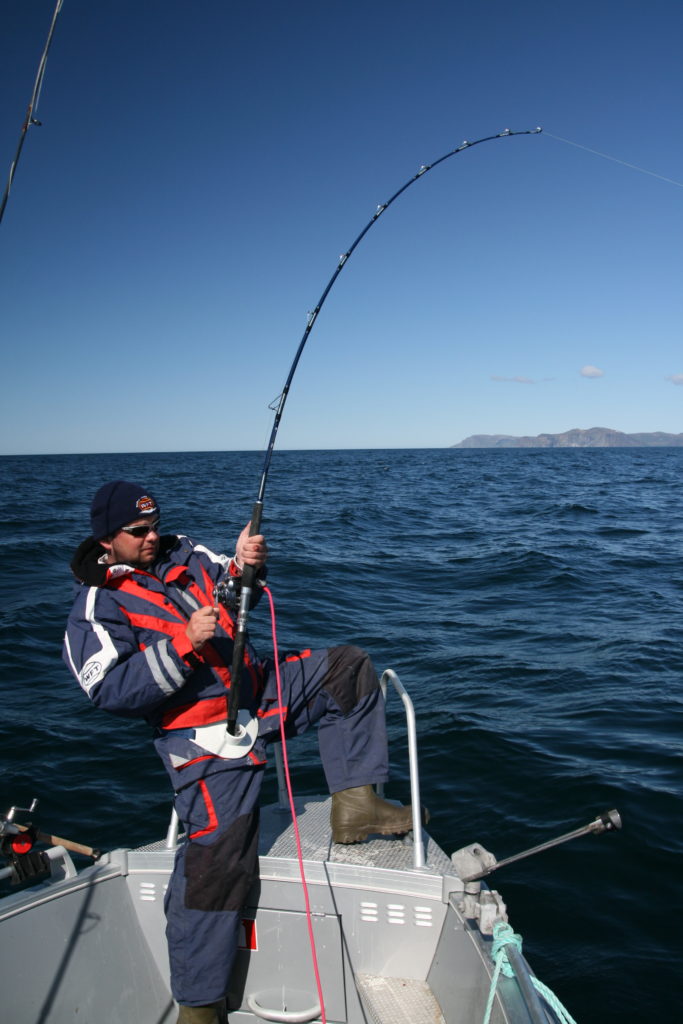 Najednou se z vysílačky ozývá Standa: "Michale, slyšíš?"
"Příjem, co se děje?"
"Mám halibuta v délce 130 cm, váží 26 kg," hlásí Standa.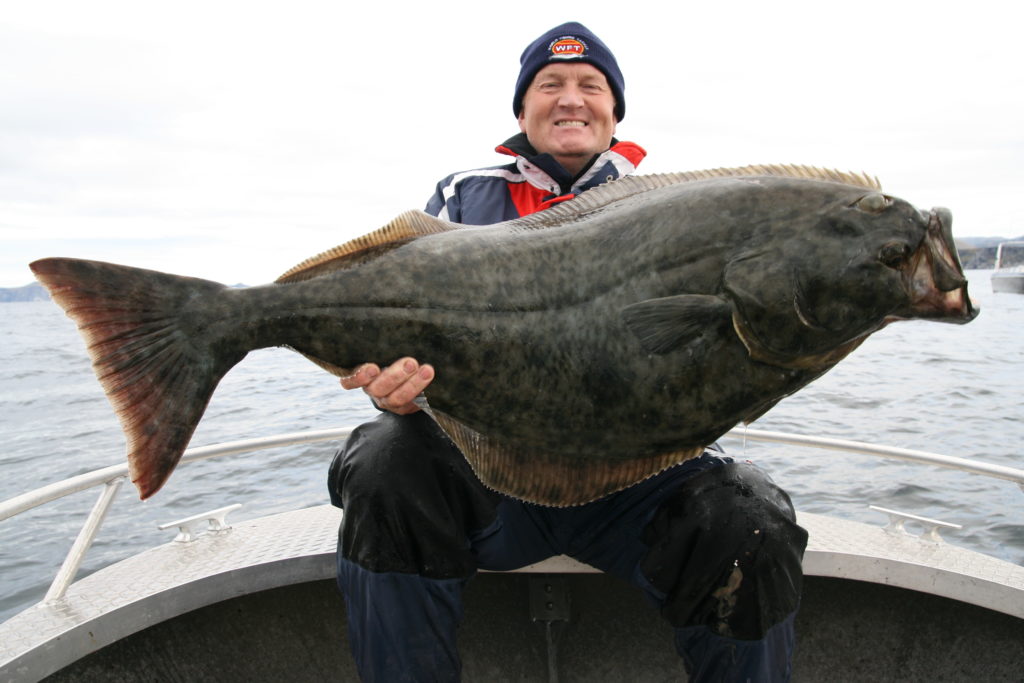 Zajásal jsem. Konečně jsme se do nich trefili a teď táhneme dva! "Pojeďte k nám a ten double natočte," prosím.
Po dvaceti minutách souboje ale přichází překvapení. Místo dvou halibutů máme na háčcích dva obrovité kelery, zde poměrně vzácný úlovek. Byly to téměř dvojčata, nádherné kousky, 13 a 14 kg. Jsme šťastní, ale zároveň trochu zklamaní. Na halibuta máme ještě tři dny.